Welcome to the PRIME responders webpage where we will be uploading the recordings of our monthly educational webinar programme. We aim to provide a wide range of topics for this webinar programme, aligned with the feedback we receive from you via our online survey at the end of each webinar; so keep us updated on the webinar topics of most interest to you!
We understand our PRIME responders are very busy at work and on-call, so for these rural health professionals it can be challenging to access relevant continuing professional development. We will source presenters who are highly qualified and experienced health professionals in their specialty areas, so we hope these webinars will assist to keep you up to date on a broad spectrum of emergency care topics.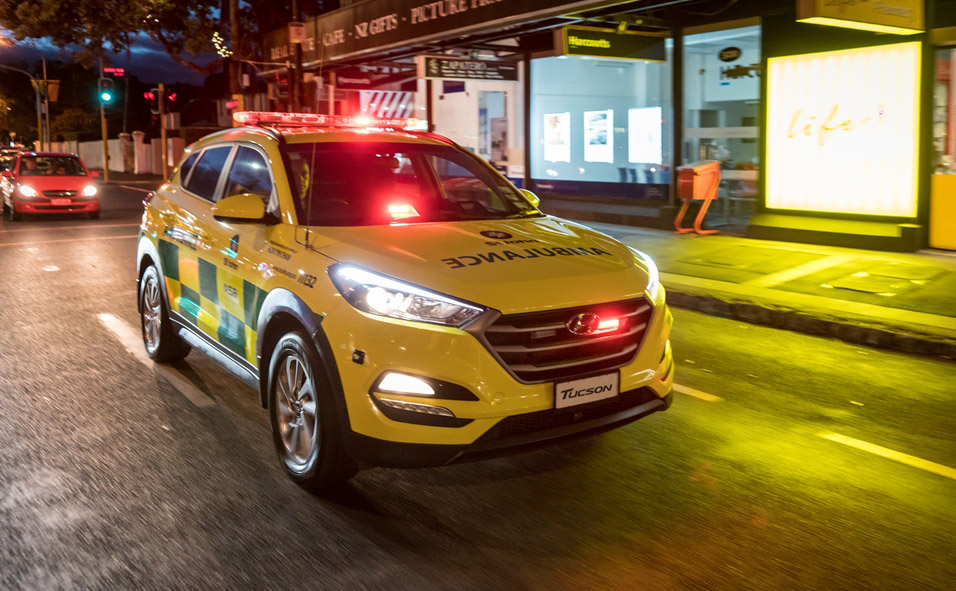 Recorded Webinar #20:
TRAUMA ASSESSMENT AND CARE OF THE TRAUMA PATIENT

Held on: Wednesday 15th November
Presented by: KRIS GAGLIARDI, Critical Care Paramedic, and General Manager Clinical
Improvement, St John
In this webinar, Kris will discuss:
• Triage tools
• Hospital destination
• Advances in imaging, and reperfusion therapies.
Recorded Webinar #19:
TRAUMA ASSESSMENT AND CARE OF THE TRAUMA PATIENT

Held on: Wednesday 11th October
Presented by: Toni Johnston, NP, Southern Critical Care – Dunedin Hospital, Paramedic – Order of St John Southern Region 
In this webinar, Toni will discuss:
• Systematic assessment & immediate interventions
• Mechanism of injury, shock
• Burns
• Clinical examples.
Recorded Webinar #18:
Critical Thinking Skills

Held on: Wednesday 13th September
Presented by: Sandra Richardson, Senior Lecturer, Faculty of Health, Canterbury University
In this webinar, Sandy will discuss:
Revising the fundamentals of critical thinking in practice
Links to clinical practice and patient outcomes
Biases, unconscious and otherwise
Logic and logical fallacies
Thinking about thinking
Current issues and concerns
Practical examples and challenges in practice
Recorded Webinar #17:
DE-ESCALATION

Held on: Wednesday 9th August
Presented by: Elle Cradwick, Mental Health
Educator | Emmy Smart,  Educational
Psychologist
This presentation will include:
How to recognise and de-escalate heightened behaviours, from agitation ramping up to aggression
What responses are needed to de-escalate individuals at different points of the escalation cycle, including how to prevent people escalating to aggression and loss of control where possible
About the stress response system and what this means both for the escalated person and ourselves
Recorded Webinar #16:
ACUTE PAIN ASSESSMENT AND MANAGEMENT IN THE OUT-OF-HOSPITAL ENVIRONMENT

Held on: Wednesday 12th July
Presented by: Craig Jones Critical Care Paramedic, St John
This presentation will discuss:
Pain is the single most common reason for ambulance calls in New Zealand, so it is likely you'll be called upon to assess and manage pain in our PRIME role. Research has shown a positive association between healthcare providers' knowledge of, and attitudes towards pain and pain  management practices. This Webinar explores common practice and new approaches to analgesia in our unique environment.
Recorded Webinar #15:
12 LEAD ECG'S / ADVANCED ECG

Held on: Wednesday 14th June
Presented by: Daman Kaur, Nurse Practitioner with specialist interest in Cardiology
This presentation will include:
Normal ECG
Calculating the heart rate for Irregular heart rate methods
Sinus arrythmias
Myocardial infarction
Atrial fibrillation/flutter
Heart blocks
Ventricular arrythmias
QTC calculation
Recorded Webinar #14:
MANAGEMENT OF ACUTE STROKE

Held on: Wednesday 19th April
Presented by: Dr Julia Slark, PhD, RN; Head of School, Nursing Faculty of Medial and Health Sciences, University of Auckland
This webinar will include the following topics:
Aetiology and presentation of sudden onset stroke
Acute care interventions & management
Immediate Complications
Primary and secondary prevention
Recorded Webinar #13:
COMMON PRESENTATIONS IN PAEDIATRIC EMERGENCY CARE

Held on: Wednesday 15th March
Presented by: NATALIE COWLEY, Nurse Educator, Children's Emergency Department, Starship Child Health
This webinar will include the following topics:
• Paediatric differences
• Structured approach to assessment
• Common emergency presentations
• Paediatric essentials
• Paediatric tips and tricks
Recorded Webinar #12:
NATIONAL AIR DESK AND ANTS CRITERIA

Held on: Thursday 8th December
Presented by: Kathryn Steel – Air Ambulance Adviser, St John
Kathryn's presentation will cover:
What is the National Air Desk and how did we come into being?
What is the role of the Air Desk?
How do we make tasking decisions?
What is the ANTS criteria?
Recorded Webinar #11:
EARLY TRAUMA CARE – KEEPING IT SIMPLE

Held on: Wednesday 2nd November
Mike Hunter, Consultant Surgeon; Trauma Medical Director – Dunedin Hospital
Mike's presentation will cover:
What determines clinical priorities at the crash scene?
What can anyone usefully do at the scene that alters the outcome?
What are the key issues in communication?
Common dilemmas that face us all
Recorded Webinar #10:
RIGHT HOSPITAL, FIRST TIME

Held on: Wednesday 5th October
KRIS GAGLIARDI, Critical Care Paramedic, and Assistant Clinical Director, St John
Kris's presentation covers:
What types of specialist services patients with time-critical conditions may need
How transporting patients to the most appropriate hospital can improve outcomes
How to determine which hospitals have specific services
Decision making: the tradeoff between transporting patients a significant distance to a specialist hospital vs. a lesser distance to the usual hospital
Recorded Webinar #9:
ADDITIONAL FUNDING FOR PRIME SERVICES

Held on: Thursday 22nd September
Stephen Graham, Clinical PRIME Service Manager, Hato Hone St John | Grant Davidson, Chief Executive, Hauora Taiwhenua Rural Health Network | Mark Eager, Chairperson, National PRIME Committee
This webinar provides details of how the additional funding for PRIME services can be accessed. The funding will be provided for medical attendances and clinical triage calls and paid on top of baseline funding for the 2022/23 year. Hear how you can access these payments via Hato Hone St John, including how they will handle payments backdated to 1 July 2022 for services already delivered. This additional funding will provide some financial  breathing space for those practices while the full review of PRIME services is carried out by Te Whatu Ora (Health NZ).
Recorded Webinar #8:
OUT OF HOSPITAL MANAGEMENT OF BRADY & TACHY DYSRHYTHMIAS

Held on: Wednesday 14th September
Craig Jones, Critical Care Paramedic, St John
Craig's presentation included:
Deciding the threshold for intervention of brady and tachy dysrhythmias
Treatment options for bradydysrhythmias – atropine, adrenaline, packing
Treatment options for tachydysrhythmias – Valsalva manoeuvre, adenosine, amiodarone, cardioversion
Recorded Webinar #7:
SEPSIS AND SHOCK

Held on: Wednesday 3 August
Linda Grady, Clinical Nurse Specialist, Intensive Care Unit, Dunedin Hospital
Linda's presentation covers:
What's current
What's happening internationally
Recognition
Initial treatment
Short case presentation
Recorded Webinar #6:
Diabetes Emergencies

Held on: Wednesday 6 July
Lisa Sparks, Diabetes CNS/Team Leader Waitemata DHB Diabetes Service
Lisa's presentation covers:
Brief overview of types and pathophys and progression of diabetes
Overview of management for T1/T2 including brief review of insulin and non-insulin agents
Mild – severe hypoglycaemia including hypoglycaemia unawareness
Hyperglycaemia, DKA and HHS
"Sick day rules" people with diabetes should know
Recorded Webinar #5:
Out of Hospital Management of STEMI

Held on: Wednesday 8 June
KRIS GAGLIARDI – Assistant Clinical Director, St John
In this webinar, Kris provides an overview of out-of-hospital STEMI pathways in New Zealand, discusses the main treatment modalities for STEMI and the evidence behind them, and presents recent learnings and practice pearls gained from STEMI cases.
Recorded Webinar #4:
Managing Agitated Delirium
Held on: Wednesday 11 May
Dr Michal Boyd is a Senior Lecturer from the School of Nursing at the University of Auckland. She will cover:
Recognising hypoactive and hyperactive delirium and distinguishing it from dementia
Delirium identification tools
Risk factors for delirium
Understanding the clinical course of delirium and consequences
Non-pharmacologic interventions
Pharmacologic interventions
Recorded Webinar #3:
PRIME Obstetric Emergencies
Held on: Thursday 7 April
A brief overview of recognising, assessing and managing the following emergencies in a rural or remote setting :
Cord prolapse
Shoulder Dystocia
Unanticipated delivery
Post partum Haemorrhage
Maternal Sepsis (a little)
Recorded Webinar #2:
PRIME Preparing Patients for Air Retrieval 
Held on: Wednesday 2 March
This webinar discusses some of the issues of aeromedical transport and its effects on our patients and the equipment used. The presentation also offers some practical advice on personnel, equipment and how to package and prepare a patient for helicopter retrieval.
Recorded Webinar #1:
PRIME COVID-19 Response Update 

Held on: Wednesday 2 February
This webinar included a general update on the impact of COVID on emergency response capability.