Welcome, and thank you for visiting the Hospice New Zealand, My Health Hub webpage.
Hospice New Zealand is the national organisation representing all hospice services in New Zealand.
Our purpose is to lead and support the hospice movement in New Zealand, working to ensure equality of access and consistent delivery of palliative and end-of-life care for New Zealanders.
We are a small, dedicated team who work in partnership with all member services to ensure people needing end-of-life hospice care are well supported. All of our hospice members are independently governed and managed at a local level.
We are delighted to be working in partnership with Mobile Health to deliver the Palliative Care Lecture Series. This education opportunity is designed for all healthcare professionals with an interest in palliative care.
The lectures will be delivered via webinar on the first Thursday of every month from February to December from 7.30am-8.30am.
For further information regarding education opportunities, visit Hospice New Zealand
Information regarding the Hospice NZ conference on 7-9 November 2022 can be found here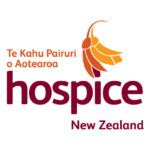 COMING UP: Keeping whānau Māori front and centre at end of life
PRESENTER: Dr Tess Moeke-Maxwell, Senior Research Fellow, Te Ārai, University of Auckland
DATE: Thursday 7 December
TIME: 7.30 – 8.30am
In this presentation Tess will reflect on the tikanga (customs), and preferences expressed by whānau Māori at the end of life. Since completing her post-doctoral work in 2012 Tess has continued to research whānau using Kaupapa Māori and Māori centred research methods to gather and share information about their end of life cultural needs and practices. She will present the key findings of research she has led over the past 10 years, with and for whānau, under the direction of the Te Ārai Kāhui Kaumātua.
A MODEL OF CARE FOR PEOPLE WITH SEVERE COPD – WHAT DOES THE EVIDENCE SHOW
Held on: Thursday 2nd November 2023
Presented by: DR AMANDA LANDERS, MBChB FRACP – Head of Department, Te Tari Whaiora/Department of Medicine, Christchurch
In this webinar Amanda will discuss:
• The quality improvement cycles that focus on cost-effectiveness, efficiency and engagement to allow large-scale change to improve health outcomes
• The relationships, pathways, protocols and decisions in play for people with end-of-life COPD, their support people and health professionals
INTEGRATING CLINICAL AROMATHERAPY IN PALLIATIVE CARE
Held on: Thursday 5th October 2023
Presented by: Carol Rose, RN – North Haven Hospice Whangarei, BSC (HONS) in Palliative Nursing, Clinical Aromatherapist, Educator, Author
In this presentation Carol will discuss:
• The evidence supporting the use of aromatherapy within palliative care, including who drives this and the global perspective
• The main 'tools of the trade', predominantly essential oils; how their biological actions within the body are determined and various appropriate applications through clinical case studies
• Ways in which aromatherapy can bridge gaps that exist in healthcare, with an emphasis on patient and relationship-centred care
• The importance of the holistic principles
MAURI MATE: A MĀORI PALLIATIVE CARE FRAMEWORK
Held on: Thursday 7th September 2023
Presented by: Tina Parata, Parata Consulting
Tina is passionate about improving health outcomes for Maori and Pasifika and this webinar will discuss:
Mauri Mate – a roadmap to improved patient and whanau experience when accessing Palliative Care. It provides a guide for all palliative care providers to deliver services that are culturally appropriate and maintain the mana of Turoro Maori (patients), whanau/caregivers and kaimahi Maori (Maori staff) who engage with hospice or other palliative care providers.
GI SYMPTOMS & BOWEL OBSTRUCTION IN PALLIATIVE CARE
Held on: Thursday 3rd August 2023
Presented by: Professor Katherine Clark, MBBS MMed (pain) PhD FRACP, FAChPM
This presentation will discuss:
The pathophysiology, assessment, and management of the more common gastrointestinal symptoms in serious illness with the aim of summarising approaches to clinical management
Impact on quality of life, morbidity and mortality.
RESILIENT GRIEVING COPING WITH TRAGEDY, LOSS, & GRIEF – LESSONS FROM SCIENCE AND LIFE
Held on: Thursday 6th July, 2023
Presented by: Dr Lucy Hone | Dr Denise Quinlan
About the presentation:
Evidence-based strategies for looking after yourself, as well as those you work with and support. Known for their highly practical approach, humour and warmth, we know you'll enjoy this session on resilience and resilient grieving, and come away with tools you can use immediately.
Spiritual Care – is Hospice leading the way?
Held on: Thursday 1st June, 2023
Presented by: A/Professor Richard Egan, Department of Preventive & Social Medicine, Dunedin School of Medicine, University of Otago     
About this presentation:
Nurturing the spiritual well-being of healthcare staff is crucial as it has a direct impact on patients and their families. In hospice and palliative care, spirituality is explicitly acknowledged and included as a vital aspect of care. However, there is a risk that spirituality can be reduced to a mere checkbox exercise, which can lead to spiritual distress for both patients and staff. What if we viewed our work, policies, procedures, and interactions through a spiritual lens?
DIGNITY IN PALLIATIVE CARE
Held on: Thursday 4 May, 2023
Presented by: A/PROFESSOR MEGAN BEST,    Assoc. Prof. of Bioethics, University of Notre Dame, Australia. Hon. Assoc. Prof. Sydney Medical School, University of Sydney.
About this presentation:
Dignity is important for patients at the end of life. In this lecture, Dr Best will discuss conceptualisations of dignity and its relationship to dying. She will describe what defines dignity, and how it can be upheld in palliative care practice.
PALLIATIVE CARE FOR PATIENTS AND FAMILIES AFFECTED BY NEUROLOGICAL DISEASE
– WHERE ARE WE NOW?
Held on: Thursday 6 April, 2023
Presented by: PROFESSOR DAVID OLIVER, Consultant Physician in Palliative Medicine (retired)
This presentation considers the role of palliative care in the care of people with neurological disease – care provided at all levels, primary care, neurology teams and specialist palliative care. The development of collaboration across all areas and involvement in multidisciplinary teams should enable the palliative care approach throughout the disease progression to be more widely available, and patients and families to have an improved quality of life and quality of dying.
THE CHILDREN'S PALLIATIVE CARE INITIATIVE
Held on: Thursday 2 March, 2023
Presented by: DR. MEGAN DOHERTY, Paediatric Palliative Director – South Asia, Two Worlds Cancer, Program Director, Palliative Care, Children's Hospital of Eastern Ontario, Ottawa
Dr. Doherty will discuss palliative care for children, including the common conditions and trajectories for children with serious illnesses. She will discuss best practices in communication with children and their caregivers.
TOO FEW AND TOO FAR – The need to grow Māori Leadership in the Hospice Sector
Held on: Thursday 2 February, 2023
Presented by: VANESSA ELDRIDGE – Director Health Equity at Mary Potter Hospice, Wellington
Vanessa will share Mary Potter Hospice's Capability Framework for Cultural Liaisons. She will share insights from kaimahi Maori with a view to understanding how we might attract and further foster this workforce.
Tamariki and Rangatahi's grief is everyone's business
Held on: Thursday 1 December, 2022
Presented by: Dr. Amanda Evans, Paediatric Palliative Care Specialist, Mary Potter Hospice
Dr Amanda Evans is a Paediatric Palliative Care Specialist working at Mary Potter Hospice caring for both paediatric and adult patients. She is a leader in paediatric palliative care in Aotearoa being on the executive of ANZSPM representing paediatrics.
Living & Dying on the Streets
Palliative Care for People Experiencing Homelessness and Structural Vulnerability

Held on: Thursday 3rd November
Presented by: Dr. Naheed Dosani MSC, MD, CCFP(PC), BSc – Palliative care physician & health justice advocate. St Michael's Hospital, Unity Health Toronto.
After a transformative experience providing care to a Toronto homeless man, Dr. Dosani was motivated to develop Palliative Education And Care for the Homeless (PEACH). The PEACH program delivers community-based hospice palliative care to society's most vulnerable individuals regardless of their housing status or factors such as poverty or substance use. PEACH brings housing, mental health and healthcare providers together to plan an individual's care while recognizing, but not judging, a person's circumstances.
Tender conversations

Held on: Thursday 6th October
Presented by: Dr Kathryn Mannix, Palliative Care Physician (Retired) and Best-selling author
We all probably have a conversation we're avoiding. It's important, but it feels tricky. Often, we feel daunted by the strong emotions involved. We're not sure how to begin, or whether we should try to. 'Tender Conversations' will consider the principles that help us to open, begin, continue and finish these important yet daunting conversations in a way that is helpful and safe.
The Kōwhai Programme and the Ending Life Well Podcast

Held on: Thursday 1st September
Presented by: Denise van Aalst – RN, MHealSc (PC) Kowhai Coordinator, Otago Community Hospice
Topics Include:
• The research that underpinned the family and whānau carer programme
• The development of the Kōwhai Programme
• Evolution of Kōwhai to rural areas, and through Covid
• Ending Life Well Podcast – Why, What, How
Understanding LGBTQ+ Community Wishes For Palliative Care
Held on: Thursday 5th May
Presented by: NICK ROBERTS – MPH MHM Senior Policy Officer in the Health and Social Policy Branch of the NSW Ministry of Health (Australia)
Nick will explain how LGBTQ+ people may experience poorer health outcomes, and present some of the international evidence relating to palliative care with LGBTQ+ people. He will provide an overview of his research to investigate palliative care with LGBTQ+ people in NSW, including key findings and implications from this research, including for services in New Zealand. These include steps that clinicians and services can take for services to become more inclusive and affirming of  people with diverse sexualities and genders. He will also introduce participants to the new Palliative Care toolkit developed by ACON to build the palliative care literacy in LGBTQ+ communities.