Welcome to the Rural Support Trust (RST) webpage, hosted by My Health Hub, where we will be publicising upcoming development opportunities including live and recorded webinars.
We aim to provide a wide range of topics, aligned with the feedback we receive from you and via the online survey at the end of each webinar; so keep us updated on the webinar topics of most interest to you!
We understand RST staff are out and about helping rural communities get through the current challenges – very busy at work and on-call, so for those who are the first point of contact it can be challenging to access relevant continuing professional development. We will source presenters who are highly qualified and experienced health professionals in their specialty areas, so we hope these webinars will assist to keep you up-to-date on a broad spectrum of relevant and important topics to help you to support our rural communities.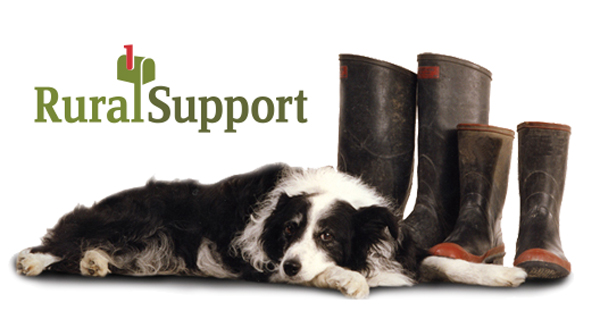 Preventative and interventional self-care

Held on: Wed 6th Sept 2023
Elle Cradwick, Mental Health Educator
Topic will discuss:
• How to introduce the concept and importance of 'self-care' with rural clients
• Tools for conversations about self-care
• What are the barriers to taking care of ourselves
• Where 'self-care' sits as individuals who are part of wider communities
• When do we need to practice self-care? Interventional vs. preventative measures
Good Nutrition for Good Mental Health

Held on: Wed 16th Aug 2023
Helen Gibbs, NZ Registered Dietitian Diet
ConsultingThis topic covered the core messages around good nutrition and lifestyle behaviour as it relates to mental health.
ADDICTIONS – SIGNS OF DRUG USE

Held on: Wed 10th May 2023
PHILLIP TANSEY – CEP Community Nurse Educator
This session will discuss the following topics:
• Drugs – how they came to be and why people take them
• What people get from drug use
• Overview of Methamphetamine
• Signs of drug use
• Approaches to substance users
• Stigma
• Chemicals in the human brain
• Types of neurotransmitters and their functions
SOCIAL SHYNESS USING MOTIVATIONAL INTERVIEWING FOR BEHAVIOUR CHANGE

Held on: Wed 15th February 2023
Elle Cradwick, Mental Health Educator
Topics Included:
• The impact of covid-19 on social anxiety
• Learn about Motivational Interviewing for behaviour change
• Brainstorm what assistance Rural Support Trust can provide in this space
Resilience

Held on: Wed 19th October 2022
Elle Cradwick, Mental Health Educator
Topics Included:
• Defining resilience
• Its importance in a Rural Support Trust context
• Practical steps to foster resilience
• Circuit-breaking a vicious cycle
After a Suicide Support – Suicide Postvention Webinar

Held on: Wed 20th July 2022
Elle Cradwick, Mental Health Educator
Postvention refers to the range of activities and supports that can be activated after a death by suspected suicide. In this webinar, we discuss such supports and activities, touch on grief and trauma, and learn about services in the postvention space.